Annual Envelope Permits (Company Specific)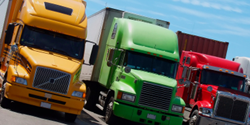 TxDMV issues an annual envelope permit to companies transporting nondivisible loads exceeding Texas legal size and weight limits that fall within specific envelope dimensions and weight. This permit is an annual permit that expires one year from the effective date.

The company specific annual envelope permit is issued to a specific company, not a specific vehicle, and may be used to operate any properly registered truck owned or leased to that company. No more than one vehicle can be operated at one time with a specific permit, but a company may purchase more than one permit.

Oversize and/or overweight equipment operating under this permit may not exceed:
Width - 12'
Height - 14'
Length - 110'
Weight - 120,000 lbs. gross weight
More Information
General escort and equipment requirements apply to both permitted and escort vehicles.
A single-trip permit may be purchased to be used in conjunction with an annual envelope permit to increase height or width limits. Length and weight limitations cannot be increased.
Permit may not be amended or transferred between permittees.
Review your permit for specific curfews and conditions that apply to your load and movement.