Specialty License Plates eView
Welcome to eView where the Texas Department of Motor Vehicles seeks your input on proposed specialty license plate designs. Here you can review and share feedback on the new designs.
The current eView is open until 5 p.m. (CST), Friday, October 16, 2015.
The TxDMV approves and oversees the manufacturing of personalized and specialty license plates. We review the designs submitted by the specialty plate marketing vendor and/or non-profit organizations, making sure the plates meet safety legibility requirements.
Some plates are available directly from the TxDMV while others are offered by My Plates, the state's specialty plate marketing vendor. TxDMV provides the system to collect and distribute the proceeds and register the plates to vehicles.
For more information on how specialty license plates are proposed, see our brochure.
Take a look at the proposed specialty license plate design(s) and submit your eView. Your opinion matters to us and we appreciate you taking the time to share your thoughts.
Vendor (MY PLATES)
---
Southern Miss
A portion of the proceeds will go to the Southern Miss Alumni Association.
All Black
Part of the proceeds will go to the Texas General Revenue Fund 1 and the vendor, My Plates.
---
Non-Vendor (State)
Childhood Cancer Awareness
From the $30 specialty plate fee, $22 would go to the Texas General Land Office for grants for the Snowdrop Foundation to provide scholarships for pediatric cancer patients and survivors. The Snowdrop Foundation also intends to raise awareness as well as research cures for childhood cancer.
Dealer Closures
When a dealer closes unexpectedly, you may find your vehicle registration and title paperwork and related fees were never transferred to the county tax office. This leaves you without proper ownership evidence for your vehicle.
Dealer Status
The first step is to determine the official status of the dealership. Did the dealer go on an extended vacation or did it permanently close? Did the dealer file for bankruptcy in court? The official status of the dealership determines your course of action.
Your dealer closed
& did not file for bankruptcy
Take the following to your county tax office:
Evidence of ownership, such as a Manufacturer's Certificate of Origin or title assigned to you by the dealer. If you do not have this document, you have the option of applying for a bonded title through one of our Regional Service Centers or contact your county tax office for alternatives,
Completed Application for Texas Certificate of Title, Form 130-U, and


130-U Application for Texas Certificate of Title

Proof of payment, such as a dealer sales contract, a bill of sale, Tax Collector's Receipt for Texas Title Application / Registration / Motor Vehicle Tax or an invoice. If these documents itemize tax, title and registration, and show you paid the proper fees, you will not be charged again. If the amounts are not itemized, or proof of payment documents are not available, you will need to pay your sales tax, registration and titling fees, including any title penalties for late application at your county tax office.
If you purchased your vehicle through a cash sale, you must provide a written statement when you apply for the title that states there is no such lien on the vehicle.
Your dealer closed
& filed for bankruptcy
First determine whether your vehicle is covered by a court order releasing the vehicle as an asset and awarding ownership to you. Your lienholder may be able to help you with this determination. The Court Order or attached exhibit must specify the VIN, preferably the name of the title applicant(s) and any known lienholder.
Your situation may fall in one of these basic Court Order scenarios:
Scenario: You may be asked to provide all properly completed required title transfer documents. If a required document is not available, you will need to contact the bankruptcy attorney to obtain it.
Scenario: You may use the court order as a substitute for one or all ownership documents if the court order specifically eliminates the requirement of the seller's signature on items such as Form 130-U, odometer statement, etc.
Scenario: Your vehicle may not be listed individually in the court order, in which case you must supply a copy of the court order releasing all vehicles. Provide the court order with the other documents to allow you a waiver for any fees that you already paid.
To title and register your vehicle when a dealer files for bankruptcy without completing the proper paperwork, take the following to your county tax office:
Original Bankruptcy Court Order, a certified copy of the court order, or an electronic copy of the court order, including the court exhibit that specifies the title applicant and vehicle, providing there is one for your vehicle,
Evidence of ownership, such as a Manufacturer's Certificate of Origin or title assigned to you by the dealer,
Completed Application for Texas Certificate of Title, Form 130-U,


130-U Application for Texas Certificate of Title

Any other supporting document required in a standard title transfer (Power of Attorney, odometer statement, etc.), and
Payment documents, such as a dealer sales contract, a bill of sale, VTR-31-RTS receipt (Receipt for Texas Title Application/Registration/Motor Vehicle Tax)or an invoice.
If these documents itemize tax, title and registration, and show you paid the proper fees, you will not be charged again. If the amounts are not itemized, or payment documents are not available, you will need to pay your sales tax, registration and titling fees, including any title penalties for late application at your county tax office.
If you purchased your vehicle through a cash sale, you must provide a written statement when you apply for the title that states there is no lien on the vehicle.
Sales Tax
Complaint
To file a dealer complaint with the Enforcement Division, complete and submit a complaint form.
Moving in Texas

We understand moving is stressful and the TxDMV wants to help you to protect yourself. That's why we say "Don't Make A Move Without Us!" By law, Texas movers must be licensed with the TxDMV. If you hire one that isn't, you risk losing your belongings.
Keep in mind that the lowest price may not be the best deal - especially those offered on Internet message boards or sites. You might fall prey to a dishonest moving company that may demand more money to unload your possessions or fails to show up for delivery.
Before you hire a mover, first check our Truck Stop, the database that can tell you whether a company is licensed with the TxDMV. A licensed Texas mover will have an "Active" TxDMV certificate number on file.
Step 1: Look Up
A Mover Online
We also prepared a Moving Checklist to help you with your move. If you do have a problem, we'll try to help. Please take the time to read the information below so you know what steps to take before and after the move.
Before Your Move
1. Choose a Licensed Mover
You will have many choices when it comes to selecting a moving company. If your mover isn't licensed to conduct moves in Texas, you could risk losing your material possessions, family heirlooms or other items of personal and irreplaceable value. It is illegal for a mover to operate without a license to conduct moves. You can check that your mover is licensed in Texas by checking our Truck Stop database.
An "Active" certificate status means the mover is licensed.
If you can't find a moving company in our database, ask your mover to give you a copy of their TxDMV Certificate number and check that information in our Truck Stop database.
Because prices and services offered vary from mover to mover, we recommend you shop around before hiring a licensed mover. Keep in mind that the lowest price may not make the best deal. Don't be afraid to ask questions and make sure you get everything in writing. Licensed movers are insured and will provide you with the proper documents for your move.
How to Spot an Unlicensed Mover
Low Priced Moves
If it's too good to be true, it probably is. What may look like a low cost move may not turn out to be a smart move. Unlicensed movers may advertise a very low cost for a move then increase the price once your items are loaded onto their truck. Your items would be in their custody until you pay the higher price.
Generic Contact Information
Unlicensed movers typically have no local business address, use cell phones as their business phones or answer the phone with vague terms as "Movers" or "Moving Company". Ask questions. Ask the mover to give you their TxDMV certificate number; then check their number in our Truck Stop database.
Unmarked Trucks
Unlicensed movers will typically have no markings on their trucks or use rental trucks. TxDMV requires all licensed movers to have their name, TxDMV certificate number, USDOT number on both sides of their truck either permanently attached or with a magnetic sign.
No Proposal/Contract Documents
Unlicensed movers may not provide you with a proposal or contract document, or, may rush you through a contract form and make you sign it before reading it. A licensed mover will provide you with both a proposal and a contract document and will ask you to sign it at different stages of the move. A licensed mover will not assess additional charges after the contract is signed unless you both agree to them in writing. Please make sure you read any documents before you sign them.
No "Rights and Responsibility" brochure provided
All licensed movers are required to provide you this document prior to loading your items. Your Rights and Responsibilities When You Move in Texas
2. Review Proposals and Contracts
Read all documents before you sign your name.
Even though most movers are legitimate and reputable, unwary consumers may fall prey to dishonest moving companies and could lose more than just what they paid to have their items moved.
Proposals
Once you've selected your mover, make sure to get your agreement in writing. A licensed mover will provide you with both a proposal/estimate and a moving services contract BEFORE they begin to load your items. Some will give you a combined form that includes both the proposal and the contract together.
Prior to loading, the mover must provide you with a written proposal describing the services to be performed and indicating the maximum amount that you could be required to pay for their services. The proposal may be either binding or not-to-exceed:
A binding proposal states the exact price of the move.
A not-to-exceed proposal states the maximum price of the move but allows the mover to charge less than the maximum.
To receive an accurate estimate, you must notify your mover of all items to be moved and specify required services such as moving your items up or down several flights of stairs, via long carries to/from your dwelling or using an elevator. Some movers will provide services such as these at an additional cost. The proposal should also indicate when payment is due and what forms of payment are accepted.
Contracts
Licensed movers will also provide you with a moving services contract prior to loading your items. The items written on your proposal become a part of your contract along with the contract terms and conditions.
Don't rely on any verbal agreements.
Be sure all agreements between you and your mover are written into the moving services contract. Last, but not least, remember to read all documents thoroughly and carefully before signing them.
3. Understand Liability vs. Transit Insurance
Mover's Liability
All licensed movers have a basic liability of $.60 per pound, per article. For example, if your 50 pound television is damaged during your move, your mover is liable for a maximum of $30.00 (50 lbs. X 0.60 = $30.00). While your mover cannot reduce the amount of liability below $.60 per pound, per article; they can agree to a higher amount of liability which must be agreed upon in writing by both parties and which may come at an additional cost to you. Remember, this is not insurance.
Transit Insurance
Some movers may offer to sell you a transit insurance policy, which helps cover loss or damage to your items, or you may wish to purchase transit insurance separately. Your mover is required to provide you with a copy of the policy and/or any other appropriate evidence of insurance purchased through them. Transit insurance is not regulated by the TxDMV or the Texas Department of Insurance so be sure to read the transit insurance policy carefully and understand the coverage and any deductibles.
During your Move
Inventories
Some licensed movers may offer to prepare a descriptive inventory of your items for an additional cost. The inventory should list all items to be moved and their condition. The document should be signed by both you and the mover at both the point of origin and the destination. Remember to review the inventory for accuracy before you sign it.
Inventories are often used during the claims process so inspect your shipment carefully. Make sure all items are accounted for and indicate any obvious damages during the move.
Movers may prepare an inventory for their own use without an agreement between you and them. If so, the mover cannot assess a fee for preparing it.
Packing and Loading
Depending upon your agreement with your mover, you may be doing some of the preparation for your move.
If you're doing your own packing, be careful about overloading boxes. To avoid damage, do not pack fragile items with heavy items in the same box. Mark fragile boxes.
Do not pack valuables (such as jewelry or money), medications or important papers for loading into the mover's truck. The mover is not responsible for these items.
Your mover may have additional tips for preparing for your move.
Delivery
Your mover must provide you with a completed copy of the moving services contract, signed by the two of you upon delivery of the shipment.
Check the condition of your property and make any notations on the contract document before signing. Signing the contract upon delivery does not release the mover from any liabilities. The signatures only confirm that the shipment was delivered.
Payment of Charges
The proposal document must explain when you will be required to pay your mover and what form of payment is accepted. Remember that the last amended contract or written proposal lists the total price that you will be required to pay at the time of delivery.
You should be prepared to pay the maximum amount of money shown on the written proposal provided by your mover.
In Case of a Problem
Damage Claims
If you have a dispute about the charges or loss/damage to your goods, you must first file a written claim with your mover within 90 days of the delivery date. You must include enough information for the mover to investigate your claim along with any specific monetary amounts requested or other type of compensation you are seeking. If your mover does not receive your claim on time, your claim could be denied. If your claim involves damaged goods, you should preserve the containers along with the damaged goods so your mover may inspect them.
Your mover has 20 days to respond acknowledging your claim and has 90 days to pay, deny or make a settlement offer. Your mover has the right to inspect containers or damaged goods within 30 days of receiving your claim. If you are not satisfied with your settlement, you can contact the TxDMV for mediation or you may pursue the claim in a court of law (some counties require mediation before you can pursue your claim in a court of law).
Mediation
Mediation is conducted by a neutral third party and coordinated by TxDMV at no cost to you. Ideally, mediation will be held by telephone conference, by written submission or in person at TxDMV facilities in Austin, Texas. If mediation is unsuccessful, you may pursue the claim in a court of law at your expense.
If you wish to file for mediation through TxDMV, please download our form and submit your request within 30 days after the mover has responded to your claim with an unsatisfactory offer or a denial of your claim, or 90 days after the date you submitted your original claim you have not received a response from the mover.

Household Goods Mover Mediation Request Form
Mover Complaints
If you feel that your mover is not complying within the rules and regulations set out by the State of Texas you can file a complaint with TxDMV against a mover in several ways:
Use our automated Complaint Management System (CMS),



File a Complaint

Let us know via e-mail.
Call our consumer helpline at 1-888-368-4689. Hours of operation are between 8:00 a.m. and 4:00 p.m. Monday through Friday.
Download and mail or fax our HHG Complaint form.



Household Goods Mover Complaint Form
Interstate Moves
Movers that conduct interstate moves are subject to federal regulations under the Federal Motor Carrier Safety Administration (FMCSA). For more information on interstate moving companies or to file a complaint regarding an interstate move, visit www.protectyourmove.gov.
Texas Lemon Law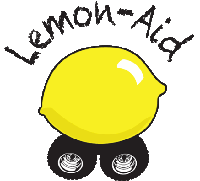 If you are having repeated problems getting your new vehicle to operate the way that it should, the Texas Lemon Law may help you get it repurchased, replaced or repaired.
Eligibility
When can I use the Texas Lemon Law?
If you have purchased or leased a new motor vehicle and it develops a defect or condition that substantially impairs the motor vehicle's use, market value or safety, you may be eligible for relief under the Texas Lemon Law. You are required to allow the manufacturer a reasonable opportunity to repair the defect(s) before you may file a complaint for lemon law relief. There is a $35 filing fee required with the submission of the Lemon Law complaint form. The number of reasonable attempts may vary based upon the defect's effect on the normal operation of the motor vehicle.
How many "reasonable attempts" to repair a defect is the manufacturer allowed?
One way to show the dealer has had a reasonable number of attempts to fix a defect is to pass the following tests. Mileage requirements in the tests do not apply to travel trailers.
The Four Times Test
You pass this test if you have taken your vehicle to the dealership for repair
twice for the same problem within the first 12 months or 12,000 miles, whichever comes first; and
twice more during the 12 months or 12,000 miles following the second repair attempt, and
the problem continues to exist.
The Serious Safety Hazard Test
A serious safety hazard is a life-threatening malfunction that substantially impedes your ability to control or operate the vehicle normally, or that creates a substantial risk of fire or explosion. You pass this test if you have taken your vehicle to the dealership two or more times for the repair of a serious safety hazard
once during first 12 months or 12,000 miles, and
once more during the 12 months (or 12,000 miles) following the first repair attempt, and
the problem continues to exist.
The 30 Day Test
If your new vehicle has been out of service for repair due to a defect that substantially impairs the use or market value of the vehicle due to defects covered by the warranty for a total of 30 or more days during the first 24 months or 24,000 miles, and there were at least two repair attempts during the first 12 months or 12000 miles, and the problem still exists. If no loaner vehicle was provided to you by the dealer during this time period, you pass the test.
It is advisable to contact the Lemon Law Section of the Texas Department of Motor Vehicles (TxDMV) for more specific information and assistance at (888) 368-4689.
What motor vehicles are eligible?
Cars, trucks, motorcycles, motor homes and all terrain vehicles are covered, as well as demonstrator vehicles that develop problems covered by a manufacturer's written warranty. Travel trailers must be titled and registered in Texas to be eligible.
Are used motor vehicles covered?
Your used vehicle may be covered under current state laws. Texas laws related to warranty performance may cover your vehicle if your used vehicle is still covered by the manufacturer's original warranty (not an extended service contract), or if the problem started and was reported to the dealer while under warranty and it continues to exist, repair assistance of the warranty-related problem may be available to you.
Complaint Process
Relief under the Lemon Law is available to eligible consumers. The process is simple, easy-to-follow and includes the following:
The consumer files a Lemon Law complaint form with the $35 filing fee with the TxDMV and provide notice of the complaint with a last opportunity to repair defect to the applicable manufacturer;


MVD-140 Lemon Law Complaint Form

The complaint is reviewed by the assigned TxDMV staff case advisor for completeness and eligibility and an attempt to resolve the complaint through mediation between the parties will be made;
If unresolved, the matter will be referred for a hearing before an assigned hearing examiner in which both parties will be able to present their case;
The hearing examiner will issue a final written decision to the parties on the matter within 60 days after the close of the hearing; and
Either party may challenge the final order by filing a motion for rehearing with the TxDMV. If still dissatisfied, the aggrieved party may file an appeal with a state district or appeals court in Travis County, Texas.
Because the filing deadline and other requirements are very specific, call the Lemon Law Section for the TxDMV for more information or assistance concerning warranty repair problems at (888) 368-4689 or promptly consult legal counsel of your choice.
Vehicle Ownership Tips
Taking The First Step ("An ounce of prevention is worth a pound of cure.")
Read your warranty and owner's manual.
If you have a problem with your vehicle, inform your dealer about the specific problem(s).
The problem(s) should be fully described on the repair order.
Keep all repair orders and records for your vehicle in safe place.
Maintain good communications with the dealer.
Stay Informed
Check manufacturer's website for any technical service bulletins on your vehicle. Stay aware of any recall information on your vehicle.
If You Need to File a Lemon Law Complaint
Check the information on the Texas Lemon Law that came with your vehicle. This website will provide you with further information on your rights under the law and the complaint process and eligibility.
Consult with legal counsel, if necessary.
Dispute Resolution
The TxDMV can help the parties settle lemon law cases, which can save you time and money.
Keep good records on your vehicle
Keep lines of communications open between yourself and the manufacturer.
If I Go to Court
Lemon Law cases are heard by an independent administrative hearing examiner.
Be prepared.
Organize the major points.
Bring witnesses, if any and your vehicle for inspection.
After the hearing, review the hearing examiner's written recommendation on your case.
If you disagree with it, file your objections timely with the hearing examiner.
Final Determination by the TxDMV
The TxDMV is responsible for issuing a final order. If you disagree with the final order, you may an appeal with the agency, and if still not satisfied, a state court.
Contact a licensed attorney or TxDMV for details.
Vehicle Care Tips
"Take care of your vehicle and it will take care of you."
Service and maintain your vehicle according to the owner's manual.
Make sure an authorized dealer performs warranty repairs on your vehicle.
Look before you leap! Research the manufacturer of the make and model of the motor vehicle you wish to buy before you buy!!! It could save you future headaches.
Auto Theft and Burglary Prevention
It doesn't matter what kind of car you drive, all vehicles are a potential target of theft. Nearly 65,000 cars and trucks are stolen in the state of Texas each year, and thousands more are burglarized. Almost half of all vehicles stolen had the keys left inside.
Protect your Vehicle
Always lock your vehicle and take your keys.
Never leave your car running and unattended.
Park in a well-lit area.
Take valuables with you when you are not in your vehicle.
Keep valuables out of sight.
Give parking attendants the ignition key only. Keep your trunk and glove box locked at all times. If possible, get separate keys for the ignition and the trunk and glove box.
Install an anti-theft device. Many insurance companies may give you a discount for certain anti-theft devices. Check with your agent for details.
What to do if Your Car is Stolen
Although the rate of auto theft is declining, thousands of Texas vehicles are stolen every year. If your car is stolen, the first thing to do is to remain calm and then follow these steps:
Immediately contact the police and file a report. Make sure you provide your Vehicle Identification Number (VIN) number to help law enforcement agencies locate your vehicle if it has been stolen. If you do not have your VIN number readily available, contact your insurance company or financial lender.
Report the theft or burglary to your insurance provider. Even if the loss is not covered, reporting the crime will protect you if the automobile causes harm to others after being stolen. If possible, have the vehicle's title, the location of all keys before the theft, a thorough description of the vehicle and any personal property that was stolen with the vehicle.
Contact your financial institution if the vehicle is leased or still being financed.
Avoid Buying a Stolen Vehicle
Many stolen vehicles are sold to unsuspecting buyers. If you knowingly buy a stolen car, you can be arrested. If you buy a stolen car unknowingly, you could lose the car and your money. To avoid becoming the car thief's second victim, we urge you to keep these tips in mind:
When buying from a private individual, make sure the title and registration match the name and address of the person selling the car.
Be cautious of a seller with no fixed address, place of employment or phone number.
Ask the seller for references about past financing and insurance on the vehicle. Verify the information with the bank, finance company or agent.
Ensure the vehicle identification number (VIN) on the automobile's dash is present, secure and unaltered.
Check to ensure the VIN plate has not been repainted and the numbers stamped in the plate appear to be the original factory numbers.
If in doubt about plate authenticity, check with a new car dealer who handles the same model, or contact a law enforcement agency. (Thieves may remove the VIN plate and replace it with one from a similar wrecked vehicle.)
Be suspicious of any deal that seems "too good to be true."
Top 10 Most Stolen Vehicles - 2013
1) Ford Pickup
2) Chevrolet Pickup
3) Dodge Pickup
4) Chevrolet Tahoe
5) Honda Civic
6) Honda Accord
7) GMC Pickup
8) Chevy Impala
9) Toyota Camry
10) Nissan Altima
* TxDPS MVT19 Report
More Information
For more information, please email the Automobile Burglary and Theft Prevention Authority at This email address is being protected from spambots. You need JavaScript enabled to view it. or call (512) 465-1485.
ABTPA Grantees