Annual Timber Permit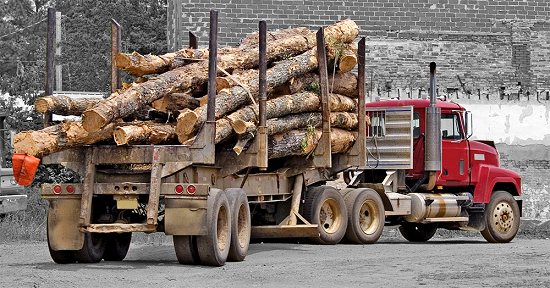 TxDMV issues annual timber permits for the movement of unrefined timber, wood chips and woody biomass. Vehicles may have up to 44,000 pounds on a tandem axle; the gross weight of the vehicle may not exceed 84,000 pounds. This permit is an annual permit that expires one year from the "movement to begin" date.

Trucks may not exceed Texas legal size limits.
Note: Vehicles moving under this permit may travel on county roads and state-maintained roadways, excluding the Interstate Highway System, in timber harvest counties* selected on the permit application.
*Applicant may only select from counties named in the most recent Texas A&M Forest Service's Harvest Trend Report.
Notification required: At least two business days prior to movement, carrier must electronically notify TxDOT and affected counties of the address or geographical area that the carrier intends to operate, including the name or number of each county or state road and the dates or duration of movement. Electronic notification is made through the TxDMV website.
Timber Permit County Notification
You may not operate your vehicle on a load-posted bridge if the gross weight of the vehicle and load, or the axles and wheel loads, are greater than the established and posted limits.